I Love Mulch Mug – The Coraline Movie Quotes
In the world of fairy tales, there's one story that stands out above all others – the tale of Coraline (the Coraline movie). It's a beautiful story about a little girl who goes on an adventure through a magical land full of wonder and danger.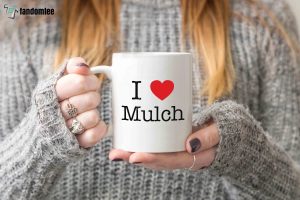 Product Information
Get in the morning with this beautiful coffee mug. Choose among our 11oz, 15oz sizes – all come with a scratch-resistant finish and are ideal for any beverage. The easy-grip handle makes for a smooth drinking experience while the durable white ceramic body is the perfect canvas for all your photos and art.
Key Features
High quality ceramic mug
Dishwasher safe: Suitable for dishwasher use
Microwave safe: Mug can be safely placed in microwave for food or liquid heating
Vibrant colors: The latest printing techniques provide bright and crisp colors matching your craziest designs
Large handle: Ideal handle for easy gripping and steady hold
Clean with a mild detergent
Care instructions
Clean in dishwasher or wash by hand with warm water and dish soap.
Thanks for shopping
We appreciate all value feedback on Fandomtee because it helps us develop and improve our business. We would love to hear your thoughts and opinions about our products. Please don't hesitate to share with us your lovely photos!